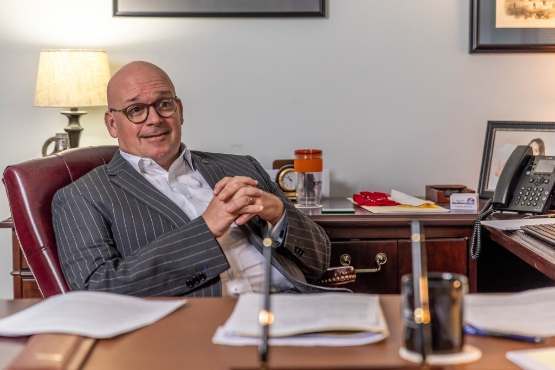 Virginia's professional family law and divorce attorneys
Garriott Maurer, PLLC is a full-service family law firm dedicated to providing the highest level of legal representation to our clients. Our attorneys specialize in a broad spectrum of legal services, including child custody, child support, divorce, property settlement, spousal support, and criminal matters. Our team will guide you through each step of the process.
We pride ourselves in providing our clients reliable and professional legal counsel. We understand that legal obligations can induce stress and anxiety for you personally. We are here to help.
Experienced, compassionate attorneys by your side
The attorney by your side during one of the most stressful parts of your life is important. The attorneys at Garriott Maurer, PLLC have substantial experience working on large and complex legal matters. We are standing by ready to assist you.
We take the time to understand the situation you are facing and offer advice based on what is best for you.
We follow through on our promises to ensure everything is completed in accordance with the commitment we made.
We apply our considerable experience to your case to achieve the best possible outcome for you and your family.