Domestic Abuse and Child Protective Services
Bring your family back together and ensure that you have a safe and stable family unit
We will help you bring back peace and safety for your family.
Approximately every five days, someone loses their life to domestic violence in Virginia. Those who survive may feel that they have no options but to endure the situation.  However, many abuse survivors seek the services of a qualified domestic violence attorney to help break free of this abuse. If it is time for you to seek an attorney and remove yourself and your children from this dangerous situation, you need to know that you have rights and options.
Our team of attorneys serves both men and women. Having served on the American Academy of Matrimonial Lawyers Nation Domestic Violence Task Force, we know the specific and best course of action to pursue when presented with cases involving domestic violence. If you are facing the complex issues that surround domestic violence, our team at Garriott Maurer, PLLC can provide compassionate and effective legal counsel. Our goal is to match you with a lawyer that you feel comfortable with and is affordable. If you are facing issues of domestic violence, contact us to schedule your case review today.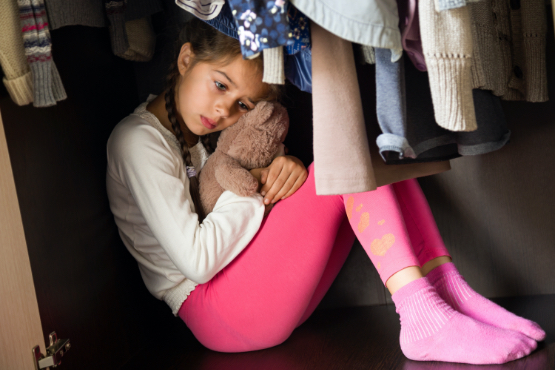 We will provide legal assistance so you know what to expect in a CPS investigation
A CPS investigation is technically not a court proceeding, but you still have the right to speak and be represented by an attorney. Hiring a Garriott Maurer, PLLC attorney at the beginning of a CPS investigation will have a significant impact later on if the findings result in criminal charges. The most commons CPS dispositions are:
The investigation does not show a "preponderance of evidence" that child abuse or neglect occurred.
Based on first source evidence, the investigation has revealed a "preponderance of evidence" that abuse or neglect occurred. There are three levels of founded disposition based on the severity of threat or harm to the child.
In cases where protective orders may be issued, the possibilities are:
A consensual protective order agreement is a written agreement between the accused and the CPS stating that the former will abide by the rules set by the latter. Although not a legally binding document, disagreeing with the agreement may mean the CPS filing for an emergency protective order.
An EPO is a legally binding document that prevents the accused from making contact with the child for a maximum of 72 hours. In most cases, it also requires relocation of the accused away from family.
A PPO can be granted by the court to a family member or CPS when they file it in court. If granted, the EPO is extended to the court date or whenever the CPS concludes its investigation.
The benefits of calling our lawyers right away when CPS comes knocking:
Remaining objective in your statements
We will guide you with what to say and when to say it, and most crucially, what to avoid saying when in the heat of the moment.
In-depth knowledge of local court system
Our lawyers have expertise handling family law in Virginia and can advise as to the procedures that the county's CPS will follow. 
Looking out for your best interests
We can provide peace of mind and confidence at a time when family and friends may hesitate to support you due to wrongful allegations.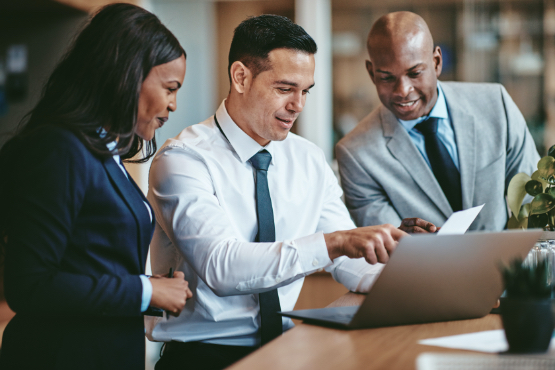 We offer expert consultation and representation from knowledgeable, experienced attorneys who will tenaciously fight for your rights, no matter the circumstances of your case.
What Our Clients Are Saying
Great, Caring, Family Law Attorney
I consulted with Patrick before hiring him to represent me as my divorce attorney. During the consultation it was clear to me Patrick was not only well-versed and a knowledgeable attorney, but he was caring about my personal health and well being and that of my children as well. I immediately hired him and he gently walked me through some of the toughest days of my life. Patrick stood strong in court and was a terrific and firm negotiator during all proceedings. I would highly recommend anyone to consult with Patrick before talking with anyone else. He will walk alongside you and stand tall for you even on the days you feel like you can't by yourself.
Real Life Saver
On the recommendation of one of his colleagues, I reached out to Rich for help in my divorce and child custody battle. My wife had been planning the divorce for several months, and was way ahead, catching me flat-footed in a state we had just moved to. Child custody disputes are a difficult situation for anyone involved. Being a loving father, the system is often stacked against us for the fair and equitable time sharing of children. Rich immediately stabilized the situation and prevented my ex-wife from moving my child out of state against my will. Rich quickly responded to every question I had, no matter how mundane, and his vast family law experience put him several steps ahead throughout the process. I can't thank him enough for his contributions during my divorce and eventual custody settlement. I would highly recommend Rich to any father in a similar situation. He was a true difference maker.