Take the first critical step to a divorce process that ensures amicable separation 
We will carefully review non-modifiable terms in your separation agreement that may affect divorce provisions later on.
Only a judge can divorce two people in Virginia. However, people in Virginia do not need a judge to decide how they will get divorced. When the parties agree on how they want to handle property division, support, attorneys' fees, and (with some exceptions) child custody and visitation, they may enter legally-binding contracts with each other that are later incorporated into court orders. Often, these contracts can be mailed to the court with the required paperwork, and a divorce decree is mailed back to each party, without anyone needing to appear in court.
At Garriott Maurer, we have extensive experience in helping people settle their divorces before any paperwork has been filed. Our attorneys have helped people negotiate agreements after extensive information sharing with their spouses. We've also met with people during consultations after their spouses have presented them with agreement, just to explain the difference between the parties' rights with and without signing it. Whether you are just beginning to consider obtaining a divorce, or whether you are considering how to finish one, we can give you the tools and information you need to make the best decisions for yourself and your family.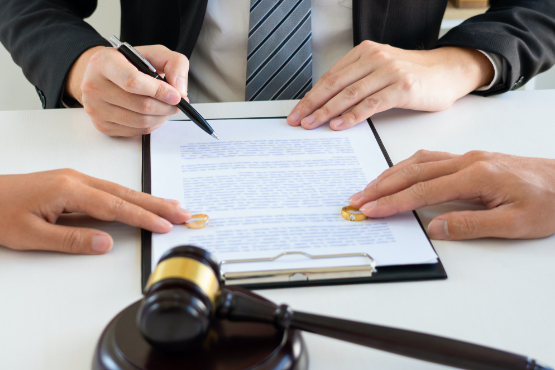 We will help you start moving on to a new life after divorce
A well-drafted separation agreement is the best way to take a calm, measured approach to divorce. It allows both parties to avoid wasting time, money, and effort in a contested divorce. Our team of divorce lawyers will help you draw up provisions that deal with issues such as:

Child custody and visitation

Property division

Child and spousal support

Alimony

Tax issues and debts

Retirement benefits and investments

Healthcare insurance coverage

Other boilerplate provisions

 
The benefits of hiring Garriott Maurer, PLLC divorce attorneys include:
Stress-free situation for children
We help you achieve amicable separation so that you and your partner can communicate effectively about major decisions in your children's life.
We will help you avoid a contested divorce that can be winded and expensive in the long run.
Legally binding agreement
Our lawyers will draft a clear and legally binding agreement so that both parties are committed to the responsibilities stated in the document.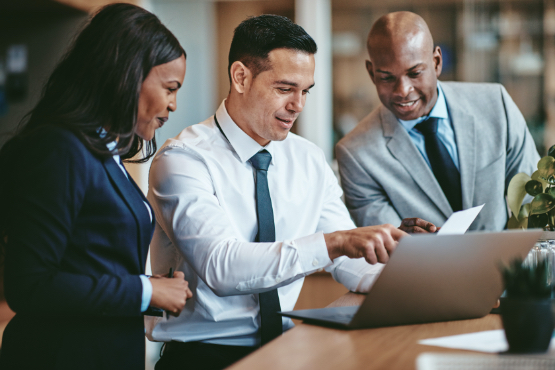 We offer expert consultation and representation from knowledgeable, experienced attorneys who will tenaciously fight for your rights, no matter the circumstances of your case.
What Our Clients Are Saying
Highly Recommended Professional
Patrick came highly recommended and I was not let down. He handled the very messy details of my divorce stipulation with expert finesse and an in-depth understanding of the challenges I was facing. He approached the entire situation with logic and reason and ensured I understood the best options after all avenues of approach were considered. He is down-to-earth and exhibits detailed understanding for each unique situation. I cannot say enough great things about Patrick, and I highly recommend him to anyone facing any legal actions.
Great, Caring, Family Law Attorney
I consulted with Patrick before hiring him to represent me as my divorce attorney. During the consultation it was clear to me Patrick was not only well-versed and a knowledgeable attorney, but he was caring about my personal health and well being and that of my children as well. I immediately hired him and he gently walked me through some of the toughest days of my life. Patrick stood strong in court and was a terrific and firm negotiator during all proceedings. I would highly recommend anyone to consult with Patrick before talking with anyone else. He will walk alongside you and stand tall for you even on the days you feel like you can't by yourself.