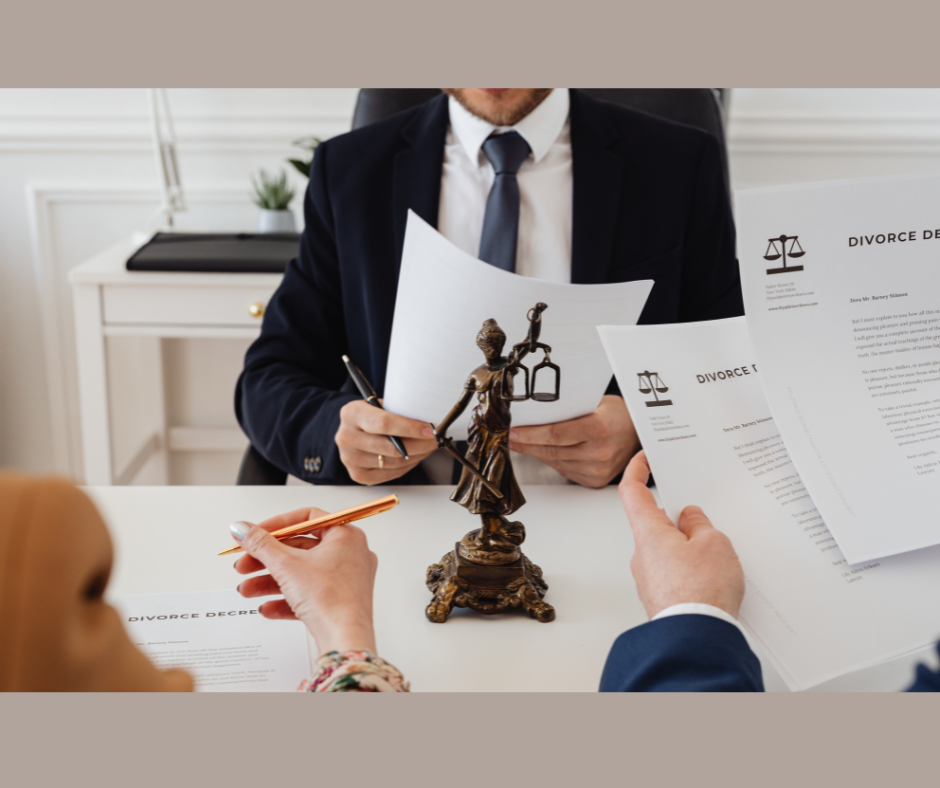 By. Richard E. Garriott, Jr.
Divorce is a challenging and emotional process that can become even more complex when small business ownership is involved. In Virginia, as in any other state, divorces can have significant implications for business owners. It is crucial for small business owners in Virginia to be well-prepared and proactive in safeguarding their business interests during this difficult time. In this article, we will discuss essential steps that small business owners should take to prepare for a divorce in Virginia.
Gather and Organize Financial Documentation: One of the first steps is to gather and organize all financial documents related to your business. This includes tax returns, profit and loss statements, balance sheets, bank statements, and any other relevant financial records. Having these documents readily available will help ensure transparency during the divorce proceedings and facilitate accurate valuation of the business.
Consult with a Knowledgeable Divorce Attorney: Engaging an experienced divorce attorney who specializes in business-related cases is crucial. They will guide you through the legal process and provide valuable advice on protecting your business interests. Look for an attorney who understands the unique challenges faced by small business owners and has a track record of success in similar cases.
Determine the Value of Your Business: Determining the accurate value of your business is essential for equitable division of assets. Your attorney should be prepared to hire a professional business appraiser who can assess your business's worth objectively. The appraiser will consider factors such as financial records, assets, liabilities, industry trends, and market conditions to arrive at a fair valuation. This valuation will help negotiate a fair settlement or present evidence in court, if necessary.
Explore Divorce Options: Virginia offers various divorce options, including litigation, mediation, and collaborative divorce. It's important to understand each option's pros and cons and choose the one that aligns best with your situation. Mediation and collaborative divorce can be less adversarial, allowing for more control and flexibility in resolving disputes. However, litigation may be necessary if there are significant conflicts or a breakdown in communication between the divorcing parties.
Protect Your Business Assets: To safeguard your business during a divorce, consider taking measures such as:
a. Maintain accurate financial records: Ensure that your business records are up to date and meticulously maintained. This will help demonstrate the business's separate identity and protect it from being treated as a marital asset.
b. Implement non-compete and non-disclosure agreements: If applicable, have key employees and business partners sign non-compete and non-disclosure agreements to protect your trade secrets, intellectual property, and client relationships.
Consider Buyout or Co-ownership Agreements: In cases where both spouses have a stake in the business, it may be beneficial to explore buyout or co-ownership agreements. A buyout agreement allows one spouse to purchase the other spouse's share in the business, ensuring continuity and minimizing disruption. Co-ownership agreements can be considered if both spouses wish to continue running the business together, despite their divorce.
Seek Emotional Support: Divorce can take a toll on your emotional well-being, affecting your ability to make sound business decisions. Reach out to friends, family, or a therapist for emotional support. It is important to maintain a healthy work-life balance and seek professional guidance to navigate this challenging period successfully.
Divorce can be an overwhelming and complex process for small business owners in Virginia. By taking proactive steps, such as gathering financial documents, consulting with knowledgeable professionals, and protecting your business assets, you can safeguard your business interests during this challenging time. Remember to seek emotional support and rely on trusted individuals to help you through the process. With careful planning and guidance from an experienced attorney, you can emerge from your divorce with your business intact and ready to thrive in the future.
---
Richard E. Garriott, Jr. is a member of the Virginia Beach law firm of Garriott | Maurer PLLC, where he handles a full range of family law matters, including divorce, child custody, property settlement and premarital and postmarital agreements. Mr. Garriott accepts clients throughout southeastern Virginia.
Mr. Garriott is a Fellow in the American Academy of Matrimonial Lawyers, a Fellow in the IAFL: International Academy of Family Lawyers, as well as a Fellow In the Virginia Law Foundation and the American Bar Association Foundation. He was also named as a member of the 2009 class of Virginia's Leader's in the Law. Along with the top rating of AV Preeminent from Martindale-Hubbell, he has been included in The Best Lawyers in America and was selected by Virginia Business magazine since 2011 as one of Virginia's Legal Elite in the family and domestic relations category. He has been included in The Best Lawyers in America since 2013. He has been named as one of Virginia's Top 100 Lawyers by SuperLawyers since 2015, and was named as Virginia's Top 10 Lawyers (in all legal fields) in 2022.
Mr. Garriott is a member of various bars and associations, including the Virginia Family Law Coalition and is a Past President of The Virginia Bar Association. He is active in the I'Anson-Hoffman chapter of the American Inns of Court. Having a strong belief in giving back to his community, Mr. Garriott donated his time on the advisory boards for the Mission of the Holy Spirit Shelter and the Seton Youth Shelters to help inner-city families and at-risk youth, and served as Chairman of the City of Virginia Beach Board of Zoning Appeals.